Last updated: 2020/11/21
《Drifting : Weight of Feathers》
Steam -
Steam Page
Itch.IO -
Localization
IndieDB -
Localization
Localization
I haven't had a proper (relaxing) weekend for almost a month! I've attended 2 events and met the person in charge of a localization studio, lots of online discussion and demo building (for QA purpose) occupied nearly half of my regular schedule. I'm starting to feel more than just a game developer - someone who is in charge of a tiny business - and I never thought it has this much preparation work to do for just one product! XD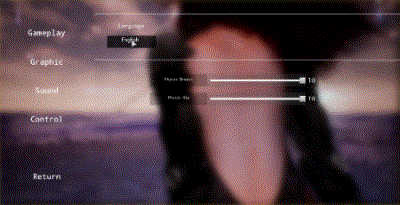 ​
Though I've begun developing the game with multi-language support in mind, I didn't expect the length difference of each language could break my UI layout.
Here is a sample excerpt from my text table, each expressing the same meaning in a different language:
English - to hook onto walls
Chinese - 勾住牆面
Russian - для зацепа крюком за вертикальные препятствия
Japan - で壁に引っ掛ける
French - pour s'accrocher aux murs
German - um dich an Wänden einzuhaken
Depending on the language used, the length difference could amount to 1.5 ~ 2 times longer than the default (English) length.
Granted, I've saved extra space for each text box in case the length of the text becomes a problem under a multi-language environment - the reserved space is simply not enough for this amount of difference.
I discussed this issue with the localization studio and they are kind enough to propose a revision of the translated language. After a brief moment of contemplation, I decided to refactor my tutorial system instead, the reasoning is that
I expected the game to support more than 6 languages upon release, it is probably difficult, yet, the correct way to make the UI adapt to the language and not the other way around.
I spent another 2 days refactoring the UI component of the tutorial system, testing out each language by playing through the demo 5 times, build the localized version of my game, and sent out to the studio for more QA testing.
It is truly a busy month for me, yet, there's still a long way ahead before the game is qualified to get a public release. I wish we, as game developers, all have the strength and will power to endure the challenge in front of us and go through that bittersweet path.
Hope you enjoy this week's update, feel free to share your localization experience, it will be interesting to know how other devs deal with the language difference!
Have a relaxing weekend peko! (;´▽`)y-~~