Physics in《Drifting》
Kawaii Physics Plug-in
Integration
Physic simulation plays a critical part in fast-paced games, the outcome of the physics engine needs to be stable and efficient and more importantly, provide comparable results under different framerates.
In the past, I've been struggling with UE4's physic engine, mainly because the protagonist traverse in such a high speed (up to 4500uu per second), the UE4 physics engine simply could not provide reliable result under this circumstance (mesh stretching and/or twitching occasionally appears); to make matter worse, there are noticeable discrepancies between PIE and shipping build simulation result, which makes it harder for me to adjust physic parameters accordingly.
The only choice for me was to turn on physic-substepping and remedy the stretching issue as best as I can (Max Substep Delta Time = 0.003, Max Substeps = 3 ) and pay the price of CPU overhead. However, even then, the outcome is still not stable enough. Additionally, enable substepping causes the CPU to become the bottleneck on lower-end machines and since
APEX destruction is not fully supported
with substepping (random crashes occur correlated with smaller substep delta time) I have to pre-destruct all of the destructible meshes in third-party software and abandon APEX destruction altogether.
A few months ago, I accidentally found out this
Kawaii Physics plug-in
and the video demonstration looks solid enough for me to consider using it for my project. Although the plug-in was built for UE4.20, I was able to integrate it into UE4.16 without too much effort.
The plug-in is just as powerful as the author demonstrated, in terms of ease of use, iteration time, performance gain, the plug-in simply solves all of the issues I struggled with previously, additionally, I found no noticeable discrepancies between PIE and packaged build, which is a big relief for me.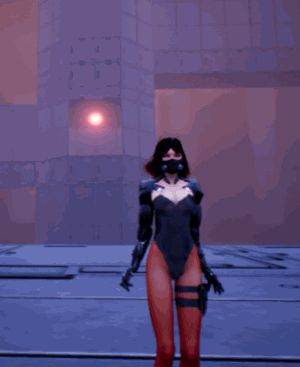 Here is a big
THANK YOU
to the kawaii physics plug-in author
pafuhana1213
, and I hope you enjoy this week's update! :3