[Update 17/10/2015]
Hi All!
I'm back with an update after a year LOL. Being the rookie I am, this solo project was originally meant to be nothing more than a portfolio piece, but it kept on growing and growing! Been a long time but lots of stuff has been done. Learnt SO MUCH from trying to tackle a massive project like this, especially blueprints (still can't get over how awesome it is
).
Would I recommend other rookies following the same path as I chose? Probably not LOL. Highly recommend finishing several small high quality projects over than 1 super large one.
There's still a lot to be done, hope you all look forward to seeing the final product! Also I'm more than happy to hear any criticism, answer any questions etc.
www.facebook.com/projectusagi
CURRENT FEATURES
-Heavily modified version of 'Ultra Dynamic Sky'
-Heavily modified version of LHutz's Inventory System
-Days, Weeks, Seasons
-Weather System
-Real-time 3rd person combat
-Farming system
-Expansive, seamless open world ( 16 km x 16 km)
-Enter-able Houses
-Multiple Weapon play styles
-Modular Character System
-Self Composed music
VIDEOS
Video showing early melee combat system
Sometimes rocks don't like people...
SCREENSHOTS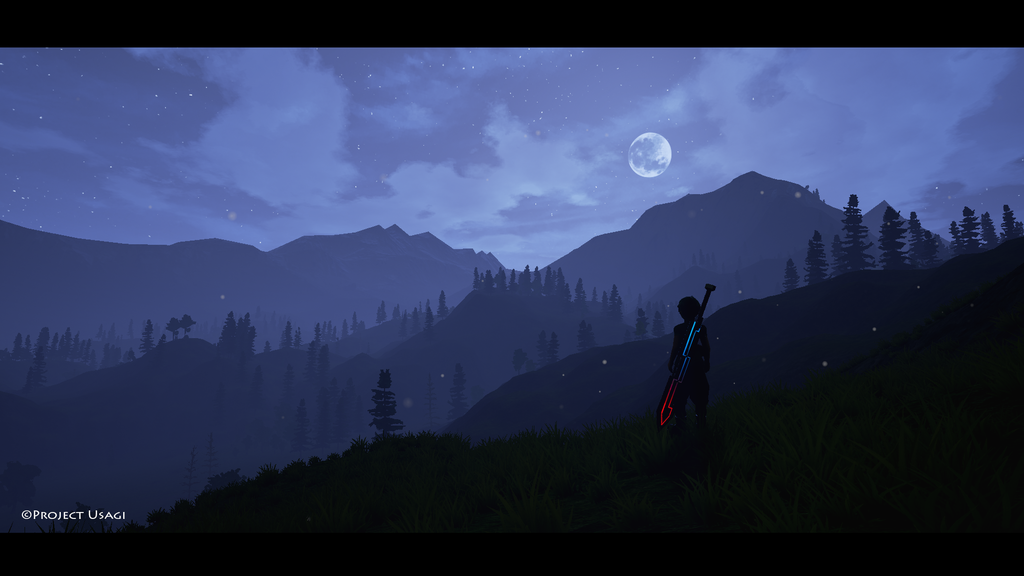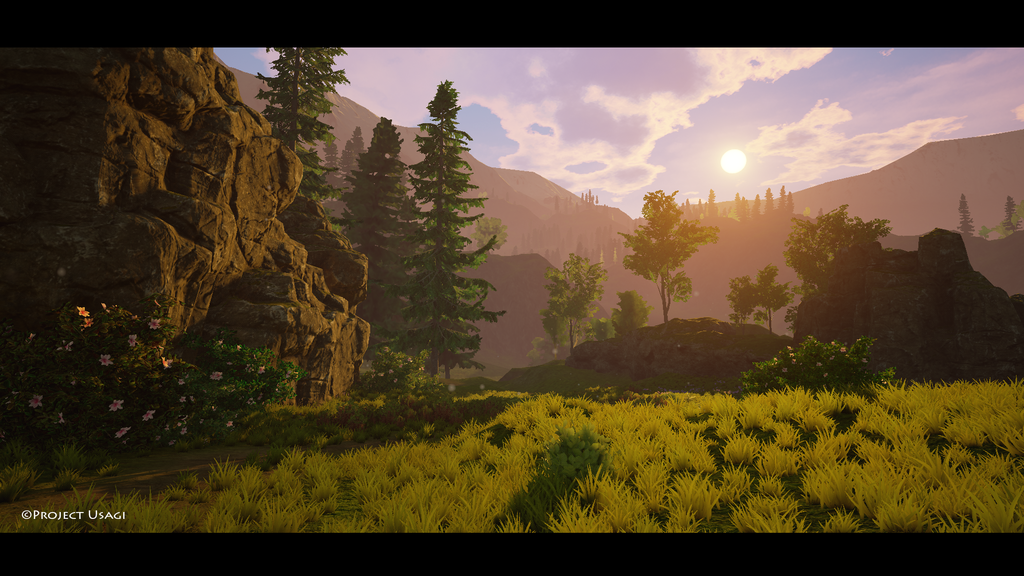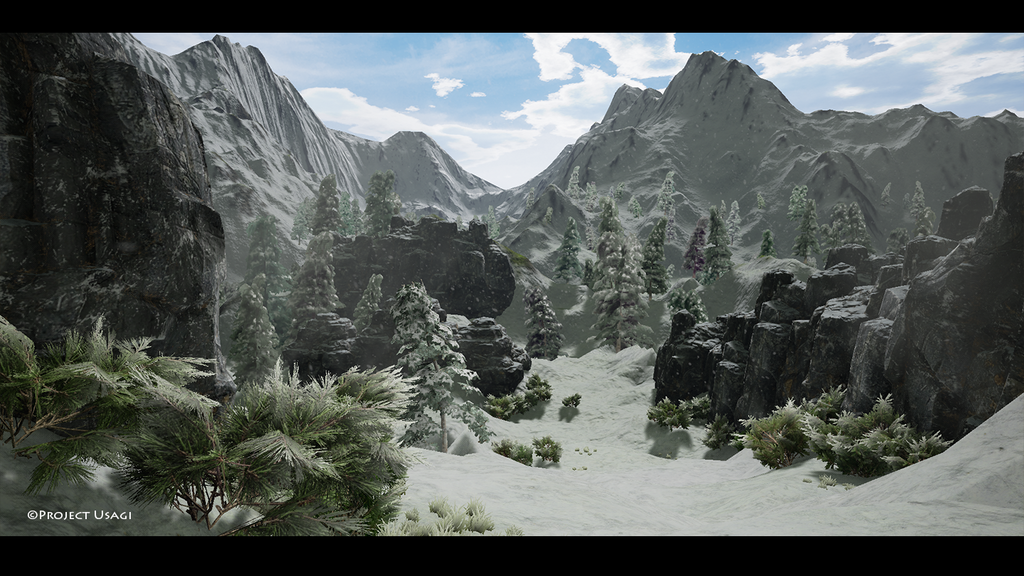 Massive world to run around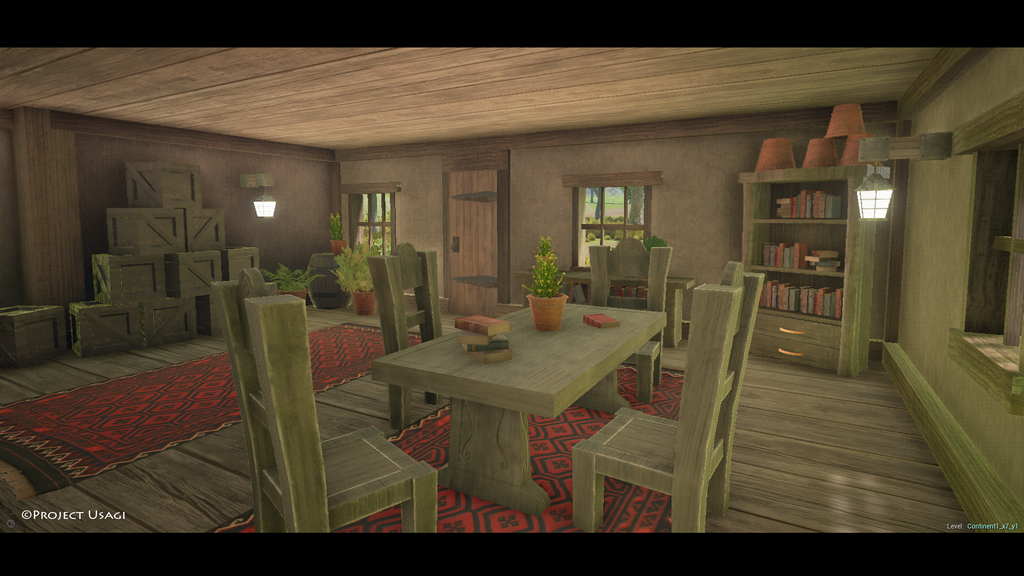 Modular enter-able houses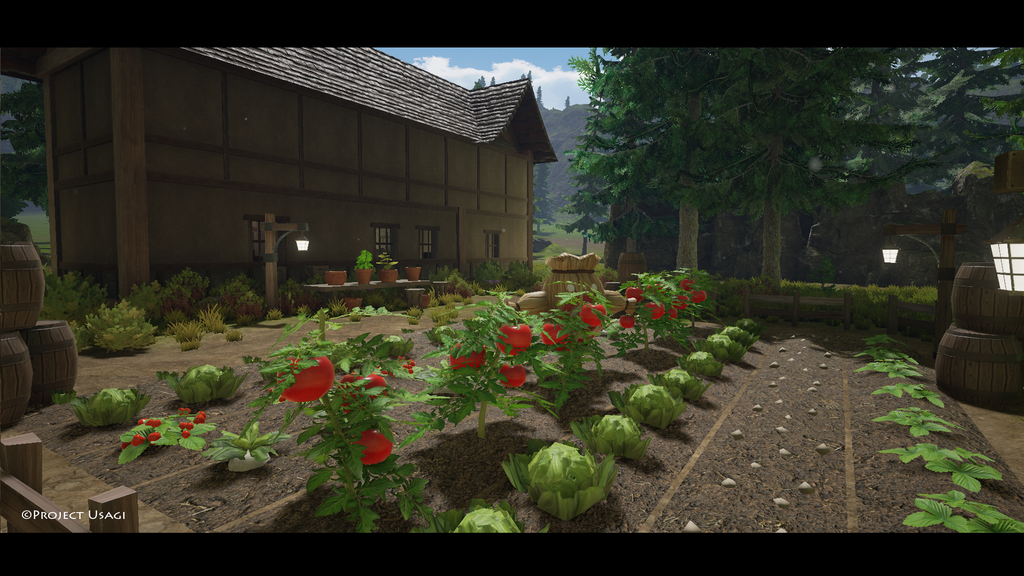 Grow yourselves some crops for some of that precious gold! Depending on the season, you could have a higher yield or higher quality crops.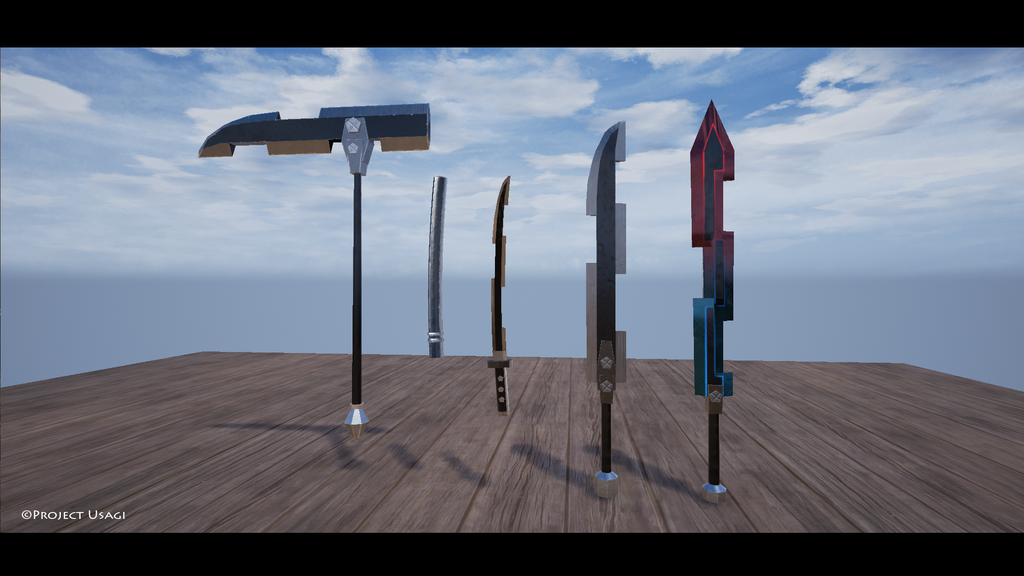 Mix up your play styles by trying out different weapon types!
BEHIND THE SCENES
Textures are sourced from real life photographs and then stylised in photoshop.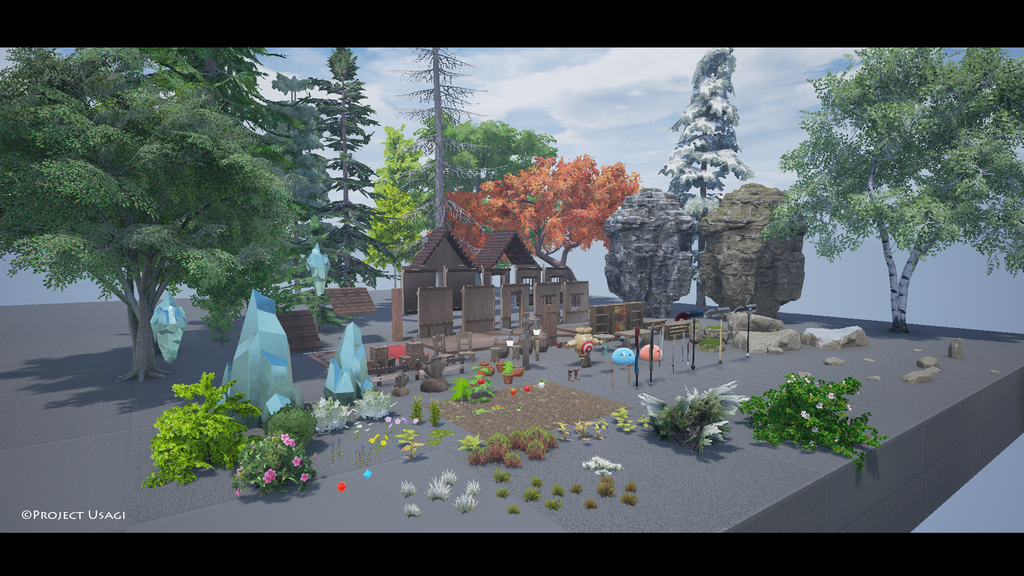 Landscape created in World Machine
------------------
Hi there!
I've decided to share a little of my game project temporarily named 'Project Usagi'. It's an Open World Fantasy game with the JRPG feels to it! I'm composing the music myself as well and I hope to create simple memorable music that players will enjoy and remember.
Project Usagi's aim is to create a fantasy atmosphere inspired by JRPGs, where you and a bunch of friends can go run around and explore the world! Adventure and exploration is the key concept to this project.
It's still in early development and it's been a solo development so far. I hope to hire people in the future to help out
I'd be happy to hear what you guys think, any criticism (I have thick skin don't worry! ;D), or tips will be cool!
Special thanks to my close friend Iris Choi who's helped draw amazing concept art for free!
Oh! And a biigg thank you to the Unreal Engine team! Easily the best and most friendliest engine I've used to date. Workflow just feels really really good. And the blueprint system! Simply amazing