Download from the Marketplace (Free)
https://www.unrealengine.com/marketplace/prefabricator
Prefabricator extends the UE4 editor to support Prefabs. Prefabs help in dealing with multiple items as a single unit and improve your level design workflow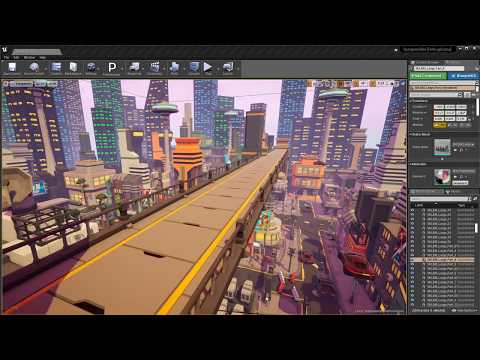 Website:
https://prefabricator.io
User guide:
https://docs.prefabricator.io
Discord Support:
https://discord.gg/q3suTpE
Prefabricator is free and open source [
Github
]
With nested prefab support and powerful randomization features, Prefabricator opens up interesting options for building your levels. Along with extensive editor tooling, there's also runtime support so you can use Blueprints to spawn prefabs in standalone builds
Randomization:
Combine similar prefabs into a prefab collection asset, e.g. decroative prop prefabs can be combined into one decorative prefab collection asset. Place this single asset all over the map and have Prefabricator select a prefab from the list. If you don't like a certain selected prefab, click and randomize them individually.
This also works with nested prefab, letting your build very interesting randomization strategies. For e.g. you could create a set of larger LevelChunk prefabs of the same size. Then combine those into a LevelChunkCollection asset. Build your room layouts by dropping in these level chunk collection asset. This way you can randomize your entire room and make it look different everytime the player starts your game
Contributors
Ali Akbar
Lukasz "iniside" Baran
Your contributions and pull requests are welcome!