ABOUT
Werwolf (german for werewolf) is a survival horror desktop shooter aimed to capture the feel of games in the bane of Wolfenstein meets Nosferatu: Wraith of Malachi; inspiration for a lot of the mechanics derives from various action FPS games over the years such as Half-Life 2, F.E.A.R, and Duke Nukem 3D. Classic monster myths burns bright with the development of Werwolf. Classic inspiration come from books such as Bram Stoker's Dracula and movies such as The Keep, and Van Helsing. Its really just a smelting pot of smart video game mechanics, in my personal opinion.
GAMEPLAY
Players will be dropped straight into a classic horror movie setting with 8 unique weapons at the time of writing. Specialty weapons such as the vampire stake will become prevalent as they can one hit kill vampires that otherwise would take more ammunition from another weapon. Werewolves bother you? Use a silver bullet of course, and the flintlock is loaded with it! Currently the castle is semi-randomly generated with certain items and monsters being shifted around upon each unique play-through. Saving the game is limited to certain "safe zones" so keep a look out and make sure you save before the creatures get you!
SCREENSHOTS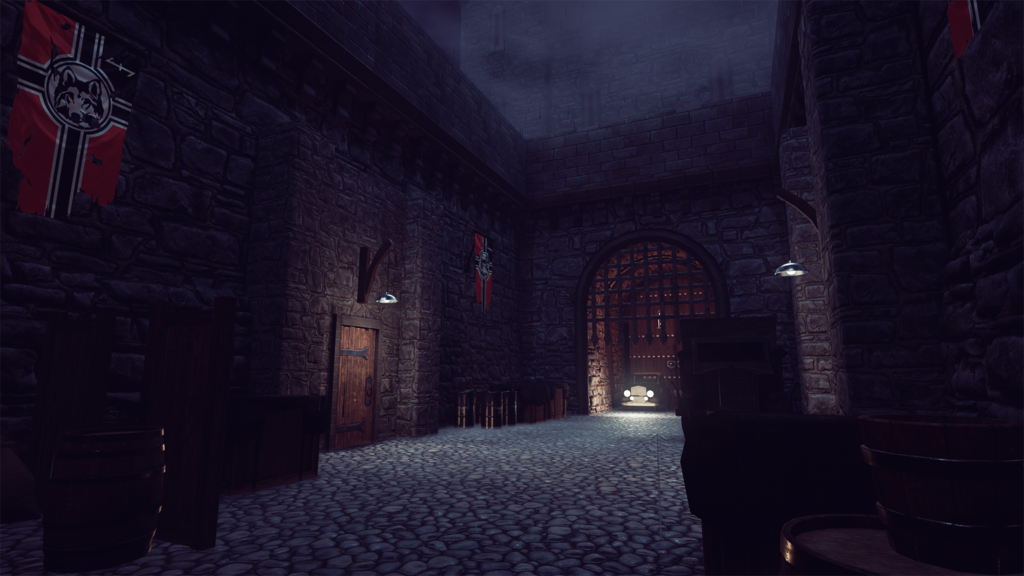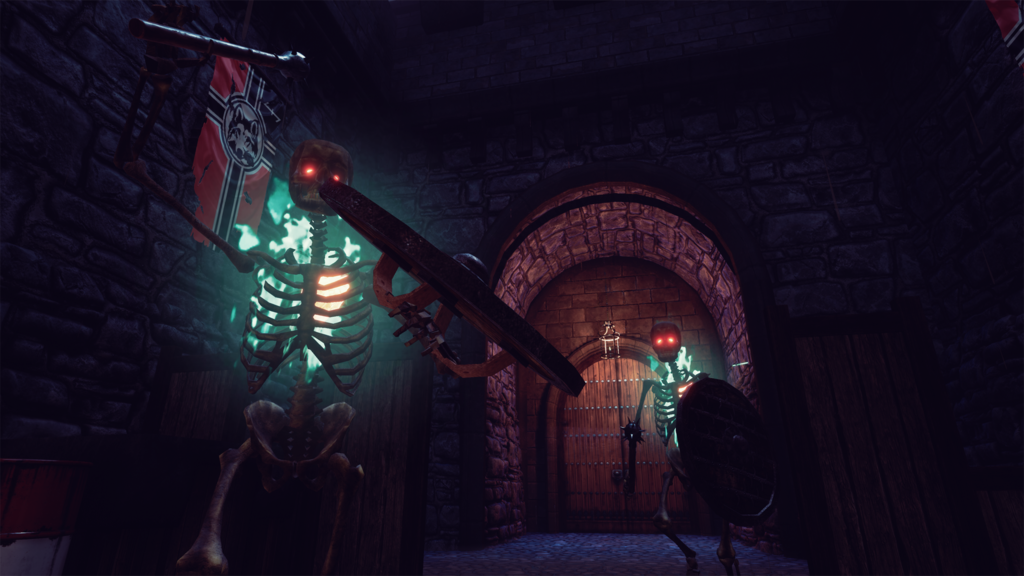 The game is currently 100% blueprints with a mix of different 3D, 2D, and audio media. More details such as story and screenshots will be added as further development takes place and things are ready to be shared.
You can also follow development tweets on
Deep Blue Games' twitter page.
Looking forward to seeing all of the feedback.