Hi my name is Denys Almaral,
This my first published and "finished" game ever.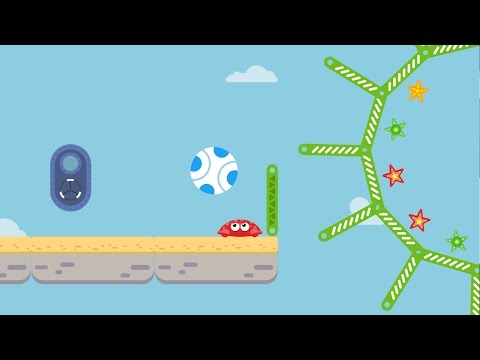 Crabby bounce the ball with his head to collect starfish and win the level crossing the ball over the flag.
Player have to develop volleyball and soccer skills to do it better each puzzle.
Decided to make my first solo UE4 2D game for Android to keep things simple, trying to master UE4 editor and blueprints.
Accomplished all my objectives, learned a lot of things and my love to UE4 become huge. (But, currently, I don't recomendad this combination: UE4 & Android & 2D Platformer & Physics dependent gameplay)
You can take a look to my documented journey here:
https://forums.unrealengine.com/show...D-Android-game
Download for android here:
https://play.google.com/store/apps/d...ral.CrabbyBall
Windows download:
http://pixelicidio.itch.io/crabby-ball-pc-demo
Steam Greenlight:
http://steamcommunity.com/sharedfile.../?id=574950901
(Who knows... )
Kind regards,
Denys.