Hi everyone,
We are proud to show you our capstone student project "Trailed" that we produced this semester at NAD.
Trailed is a real-time narrative experience game slice set in an undetermined post-apocalyptic fully dynamic environment made in UE4.5.0.
This 7 student's capstone project was made in 14weeks with the goal of pushing our design, artistic and technical abilities to the limit.
The following UE4 technical features are demonstrated in this project:
- 100% blueprint.
-
Nvidia APEX cothing
(Hair & Fur)
-
UE4 SpeedTree
(Big trees)
-
Distance Field RayTraced Shadows
(Long distance shadows)
-
Light Propagation Volumes
(Global illumination)
- No skylight (Performance + DFAO problems). Post process fake skylight material created instead.
If your have any questions, you can post a reply or contact us at
trailedthegame@gmail.com
Core Team:
Marc Tardif
- Technical Artist
Emile Viens
- Level Artist
Jonathan Viens
- Level Artist
Guillaume Croteau
- Level Artist
Marja Lachapelle
– Animator
Elise Hamzaoglu
- Character Artist (Creature)
Marc-Andre Cossette
- Character (Woman), Narrative Design + Event Scripting
Enjoy!
Here is the complete gameplay walkthrough video of our level (real-time capture on a GTX760 & i7-4770):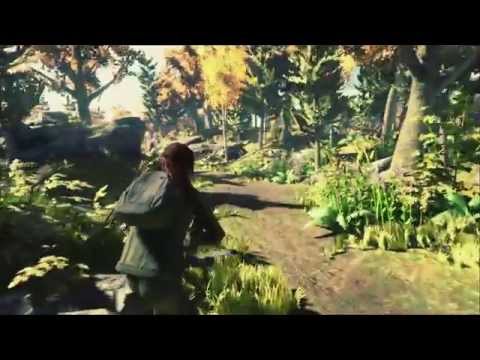 Marc Tardif's blog
will have more detail on the process behind his dynamic weather system very soon. Here is his showcase highlighting the system and the wonderful work done by our three environment artists. (baked matinee capture)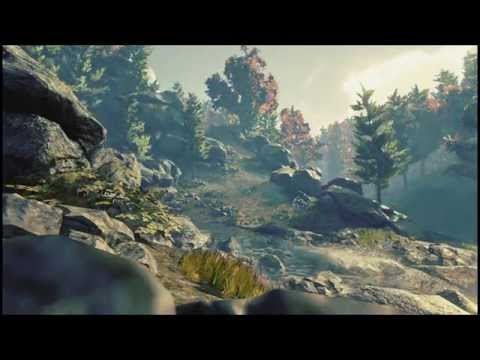 Some screenshots (In-editor):
And the beast rendered in VRay:
Note:
For lack of time, we did not model the bear and skeleton and we repurposed them.
Both were borrowed from
www.Tf3dm.com