Hello everyone !
I'm new here, and I'm excited to show you my first complete mobile indie game
Memory Maze
!
Sorry for my english. I really want to know your opinion. The game is not perfect and the concept will not interest everyone, but I reached the vision I had at the begning.
The goal is to reach many mazes as possible
to cumulate a lot of points and make the best score. You have to reach the exit point and memorise the shortest path before walls desapear. You have some powers. Mazes are ganerate randomly to infinity. The algorithm from there
https://forums.unrealengine.com/comm...maze-generator
​
I developed the game during the lockdown. It's in full blueprint. It's playable in french and in english but the langage no matter. As you can see, there is a few themes to unlock with points (all free). There is also a leaderboard and achievements . I'm the Top one for the moment. Challenge me !
You can download for free on the google play store:

Gameplay of this famous AAA :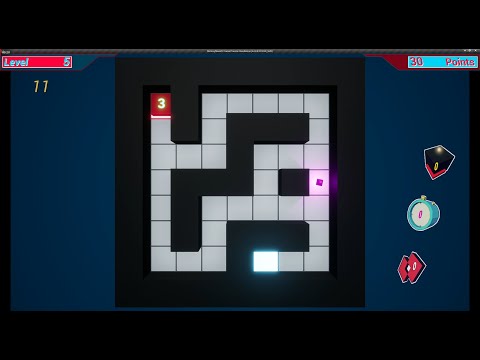 Short video about the maze algorithm :
https://www.youtube.com/watch?v=MBPQ_9Wp24o&t
If I can help you in any way !
Best regards - MetallicaR8