Hi Everyone,
I'm from KinematicSoup. We are mostly making tools, services, and plugins. We made a tool for Unity that we released in 2017 called Scene Fusion. It's basically google docs for level designers. Since 2017, influenced by Epic's suggestion, we made a version for Unreal Engine.
It's now available from our
website
, and hopefully soon in the Epic Marketplace.
It is tied to a back-end service so that remote work is a snap, however we also license a LAN server for those who have heavily locked-down networks. We offer a free tier for 2 people who can work together on maps containing up to 2000 actors. Paid tiers have no actor limits, fully support sublevels, terrain, and brushes, all in real-time.
The plugin has been available for some time and is actively in use by several studios already. Today we launched the free tier and self-serve portal, so you no longer need to contact us for access.That said, if you are working on a larger project we encourage you to contact us. If you are a hobbyist or working on a small project, please use the self-service portal. If you are a student, make your instructor aware of Scene Fusion as we have great options for your school.
If you haven't worked this way on your levels yet, you really should give it a try. It's more fun, and your team will be more productive. The productivity increase stacks as your team gets larger, too.
Here is a video showing it in action: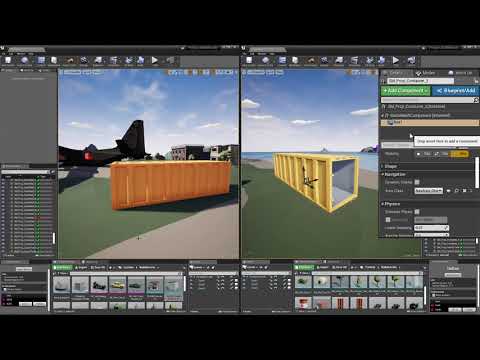 If you have any questions, you can ask here or feel free to pop into our discord server here:
https://discord.gg/vWeTvPB