Hello folks!
After the success of previous volume, there is the release of the realistic
Weapon Sound Pack - Volume 4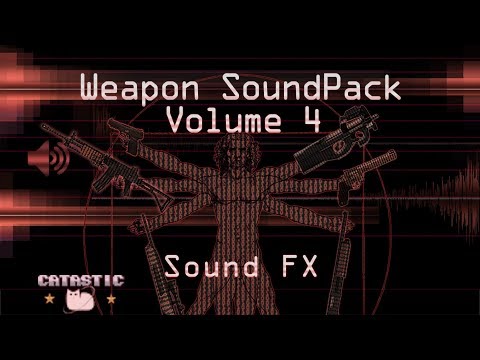 Asset Link
It could be used as placeholders for your game because of the
cheap price
, or it can easily be used for final project because of the quality!
This pack contains 6 different weapons type: Handgun, Revolver, Shotgun, sub-machine gun, Sniper, and Automatic.
You will find the pistol FiveSeveN, Galil ARM, Revolver Raging Bull, Shotgun Remington 870, Steyr Scout, and the Smg FNP90.
It contains more than a
200 sounds
ready to be integrated:
Shoot, reload, bullet casing, handling, aiming, scope!
It should satisfy you for your FPS and action game!
I hope you will fit your needs during your development!
And don't forget, It's still possible to buy each guns in a separate small packages!
And more packages to come!
If you have any feedback or any comment for the actual Volume 4 or for next volume, feel free to do it!
Catastic