Module commissioned by the UNSA on the space shuttle Theseus. Its mission is to grow plant specimens on earth, transport them to Kapteyn B now affectionately called Theia and transplant them into a habitable location on the planet.
The on board computer system responsible for the specimens care is "PALM" (plant assessment life monitor) Its presence only visible in its 2 robotic arms used for testing and administering any necessary procedures.
I decided to try to make something a little more grounded this time. I noticed my folio was getting abit "high scifi"
Assets all designed and made by myself. Inspiration taken from NASA stuff and the late great Paul Pepera.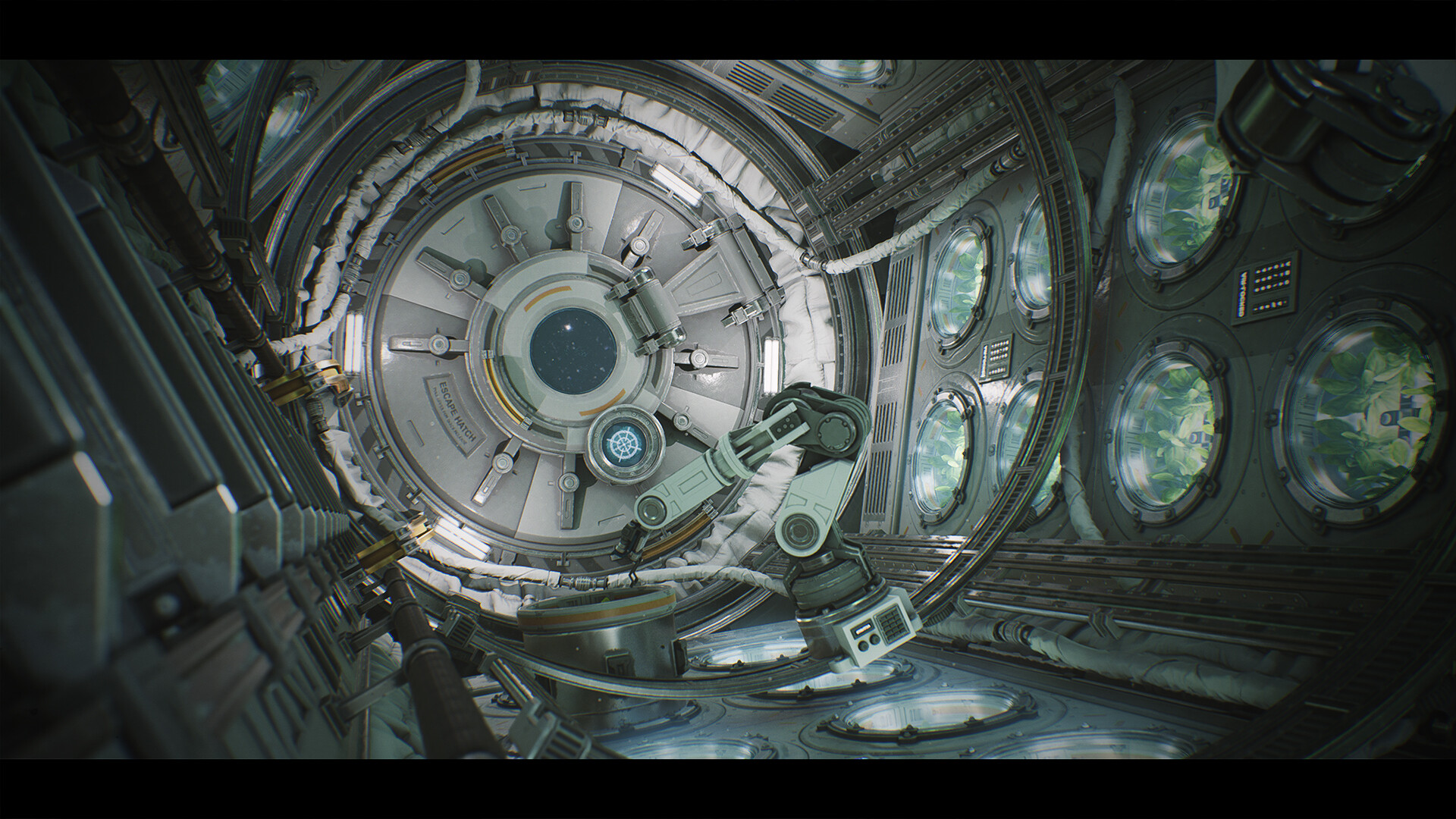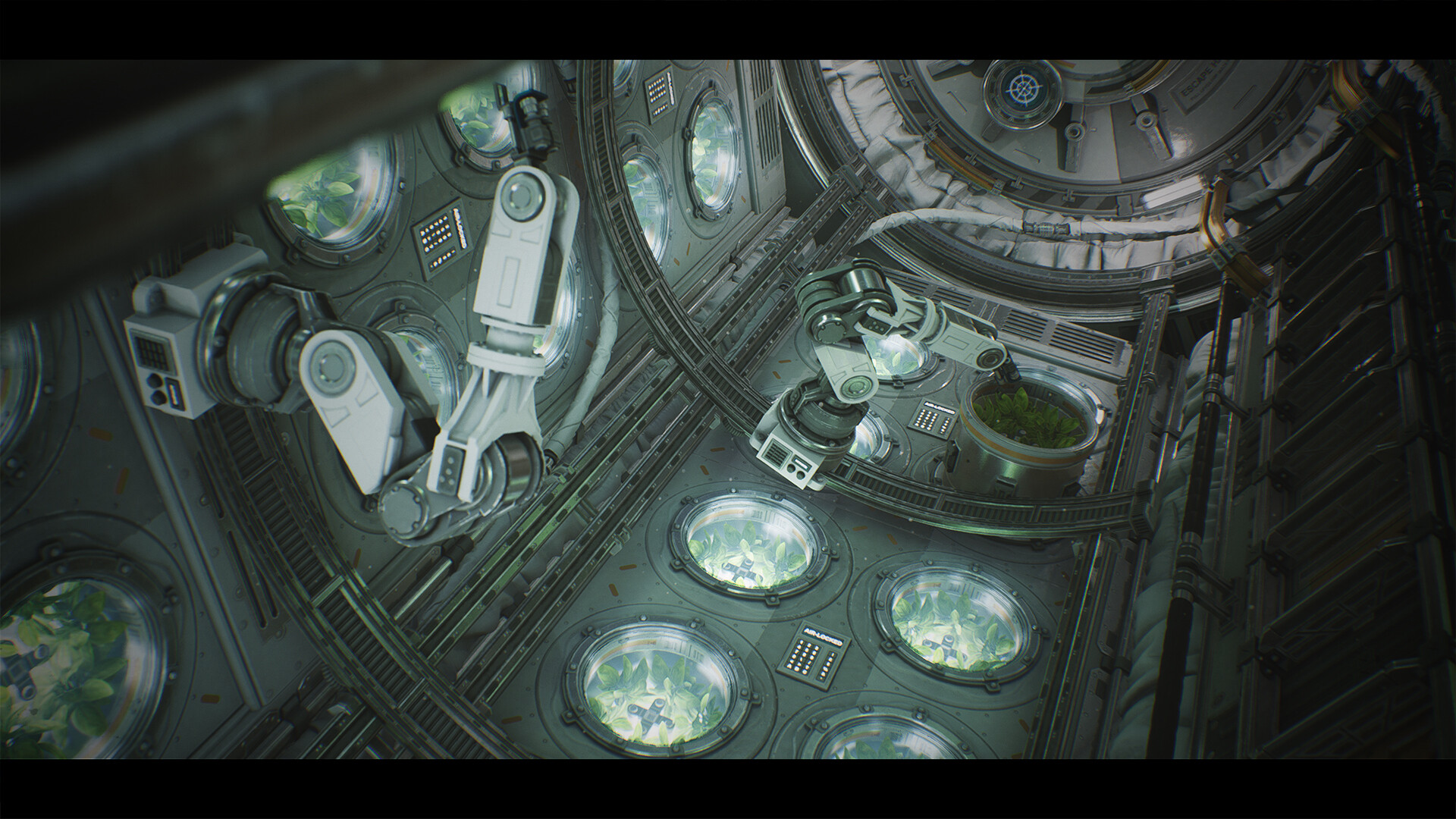 Link to artstation page.
https://www.artstation.com/artwork/baYGZn