I made a short cinematic to test raytracing in Unreal Engine 4. Using a ton of Arealights, AO with super high distance and almost anything has detailed micro poly displacement with tesselation (upgraded assets from Infiltrator Demo and Open World Demo Collection).
Everything is done on a GTX1080 - you don't need a RTX card to make animations and cinematics... it's not realtime though.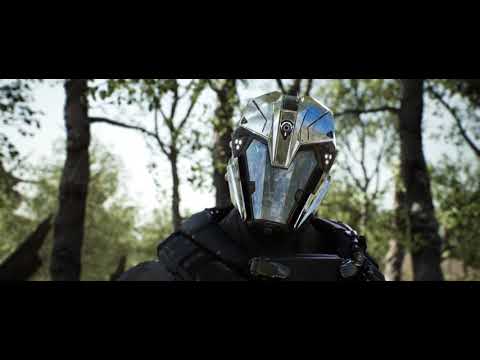 Created with UE4.22
Findings:
World Position Offset is currently not supported with raytracing (coming in the future). This was a major problem with all the moving trees. Solution: Turn off WPO on trees where it's very distracting or render with shadow maps for single Assets in a secondary pass. For background stuff in the distance it's mostly fine though.
Foliage is currently not supported with raytracing (coming 4.23). Solution: Turn on Contact Shadows. They work with raytraced lights too and giving some screen space shadows on smaller foliage like grass.
Tesselation with Displacement is not supported with raytracing. Never expected it, this would be a major slowdown. Solution: Contact Shadows with small length are helping here too. This was working way better than expected!
But even with all the small kinks, Raytracing is a godsend for something like this! No more baking and Shadow Map problems. I love it.
Assets used:
Infiltrator Demo
Open World Demo Collection
HDRI: cgskies.com
Music: Hartwig Media