Hey everyone!
Check out our modular sci-fi asset pack!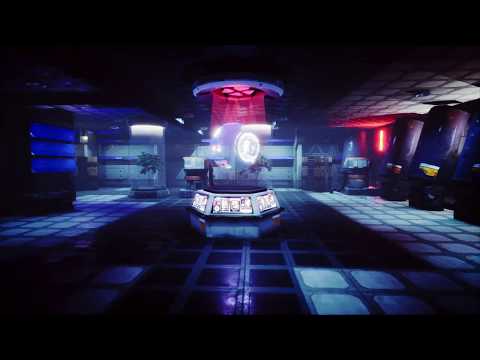 ---
Now get 20% Off on Sellfy
➡️
http://bit.ly/2CZUNj9
Available on Unreal Marketplace ➡️
http://bit.ly/2oDBwil
---
VR Optimised

Hologram

Dirty/Scratchy glass reflections

Special fog

Modular

PBR - Physical Based Rendering

Demo scene included

2K textures

Vegetation

PBR Materials

5 wall materials

3 floor materials

7 corner elements

Low and Mid-poly models

More than 16 unique hand crafted assets (doors, machines, lights, etc)
---
Technical Details
Features: Includes more than 30 unique models, with their own unique textures. Also includes modular assets for creating even more variations. It also includes a few ready-made blueprints for easier level decoration!
Texture Sizes:
All textures are "2048x2048" pixels except:

Content/Protek/Textures/Environment/Props/Lights/T_Spotlight - "1024x1024"

Content/Protek/Textures/Environment/Props/Botanic/T_Tree_Bark - "1024x2048"

Content/Protek/Textures/Environment/Props/Botanic/T_Tree_Leaves_D - "1024x1024"

Content/Protek/Textures/Environment/Props/Botanic/T_Tree_Leaves_S - "1024x1024"




Texture Size (please list textures for each resolution):

512x512;

1024x1024;

1024x2048;

2048x2048;




Collision:

Yes, automatically generated




Vertex Count:

114,847




LODs:

1




Number of Meshes:

34




Number of Materials and Material Instances:

42




Number of Textures:

94




Supported Development Platforms:

Windows, Linux, MacOS




Supported Target Build Platforms:

Windows, Linux, Mac, Android, iOS, Playstation 4, Switch, tvOS, Xbox One, HTML5
---
Foliage Essentials 1 - Grass & Green Pack ➡️ http://bit.ly/2BXidsP
Metro 15 - Environment Pack ➡️ http://bit.ly/2GPvimX
Cartoony Impact - Stylized Particle Simulation #1 ➡️ http://bit.ly/2FdqzhY
Anime FX Pack - Fighterz Billboard Particle System ➡️ http://bit.ly/2GPNP2A
Pro-TEK Sci-Fi PBR Laboratory Interior with Hologram ➡️ http://bit.ly/2oDBwil
Pro-TEK Sci-Fi PBR VR Horror Corridor in Space ➡️ http://bit.ly/2FbnmPH
Pro-TEK SciFi VR Space Station #3 ➡️ ️http://bit.ly/2t2kNL9
Impact Simulation Particle Pack ➡️ http://bit.ly/2CNMYgF
Sci-Fi Particle Projectile FX Pack #1 ➡️ http://bit.ly/2FdpQgK
Machinery Particle FX ➡️ http://bit.ly/2FaVeMM
Mega Sci-Fi Particle FX Bundle 3in1 ➡️ http://bit.ly/2F1oQsN
Barrels, Crates & Woods - Props ➡️ http://bit.ly/2CsptxT
Debris Pack - Salvage & Props ➡️ http://bit.ly/2BWKC27
UniWeapon - FPS, TPS & Tower Defense Unified Weapon System ➡️ http://bit.ly/2BWKO1h
Pro-VOX Uncharted Voxel Nature Pack ➡️ http://bit.ly/2H8bewh
Stylized Foliage And Trees ➡️ http://bit.ly/2DoIZat

● Level One games on Unreal Engine 4 ➡️ http://bit.ly/2y5zPgr
● Get 20% on Sellfy ➡️ http://bit.ly/2tcxh2I
● Facebook ➡️ http://bit.ly/2HTzMdC
● Twitter ➡️ http://bit.ly/1RhegwZ
● Sketchfab ➡️ http://bit.ly/2HUAqI4
● Instagram ➡️ http://bit.ly/2F1JBo6
● Patreon ➡️ Coming soon!


2018 © Level One Games / LumiNet