Hello everyone!
We're happy to announce our virutal reality arcade game "VR Shooter Guns" has finally been released on Steam!
Trailer: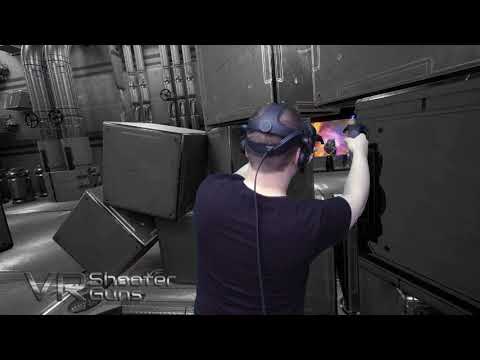 It's a singleplayer arcade shooter and works marvellously on parties as a hot-seat multiplayer game.
It was produced for VR arcades with the Cyberith Virtualizer treadmill at first, then we decided to do a roomscale version, too.
Cool Features
Seven languages: English, French, German, Portuguese-Brazil, Russian, Simplified Chinese, Spanish
Four challenging levels
15 and 30 Minute runs for highscore
Endless permadeath mode for skilled players
Increasing difficulty with each round
Global Highscore
HTC Vive and Oculus Rift supported
Built from the ground up for virtual reality!
Perfect for social VR challenges with your buddies!
We hope you all enjoy the game!
Official website:
https://vrsg.cykyria.com/
Steam store page:
http://store.steampowered.com/app/48..._Shooter_Guns/