I created a template / example project showing how to do post-processing to limit a UE4 game to CGA palette 0 or palette 1 ahead of
#cgajam
, which just started today.
You can download the template from
itch.io
and there's a writeup on how it works and suggestions for further modifications on
my blog
.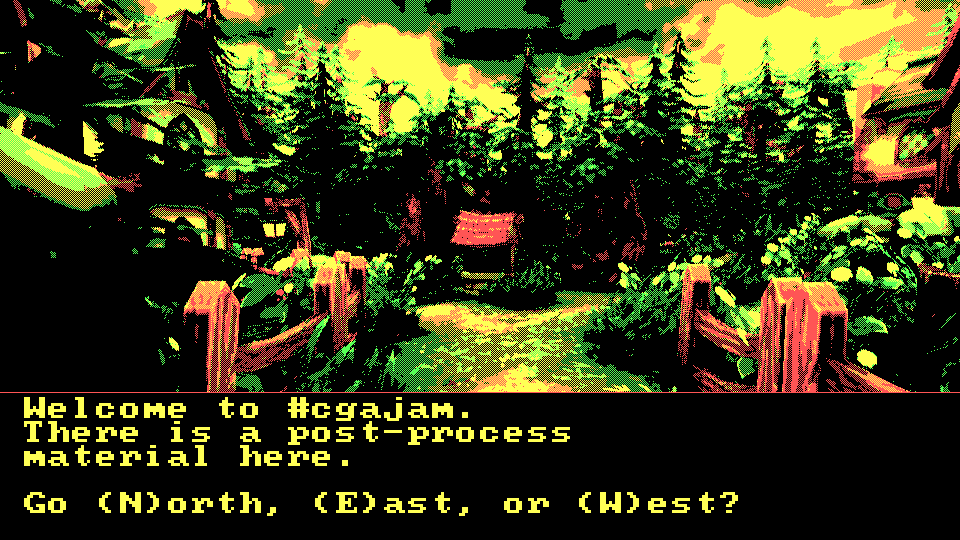 Note: The map used in the .gif above is from the "Hand Painted Environment" marketplace pack by Evgeniya Yaremko, and is not included in the template.
Cheers,
Michael Noland