Project Title:
Hanako: Honor & Blade
Description: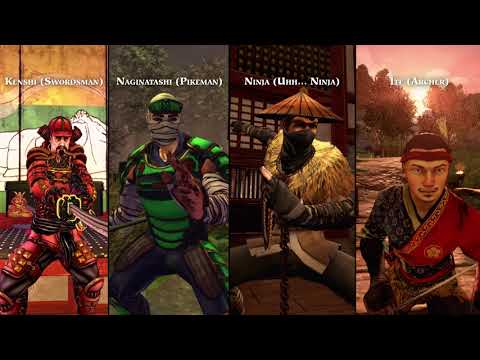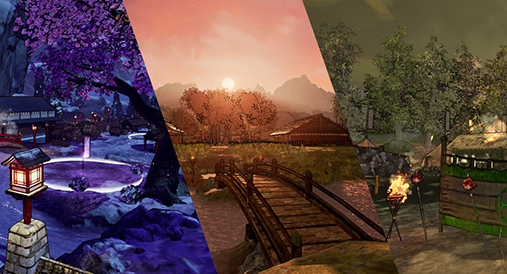 Journey Across Feudal Japan, on a symbolic campaign representing a personal trial of life and death of a lost loved one. Experience multiple levels and game modes to bring peace or chaos, in (up to) 24 player online battles.
Choose Warriors destined to decide the future of Japan: The Kenshi (Swordsman), Naginatashi (Pikeman), Ite (Archer) or Ninja (Assassin). All featuring their own style of combat, movement and weaponry.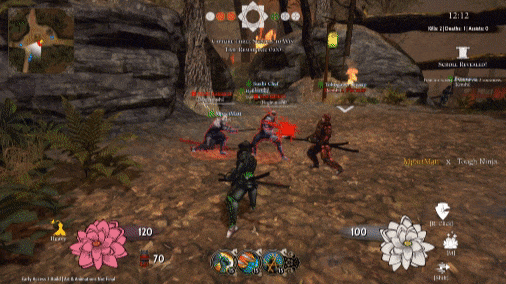 Master Combat through discovery of different attacks, abilities and combos. Our combat system features multiple offensive stances driven by your movement, defensive techniques (such as the grappling hook) and abilities (ranging from acrobatic combos to multi-enemy sweeps to multi-hit combos).
Includes:
Combat design a hybrid of directional-driven attacks and MOBA-style abilities/per-match leveling.
Class-based player design: Swordsman, Pikeman, Archer, Ninja with more planned in the future
4-5 gamemodes with more on the way, taking classic archetypes and offering something new.
Team Name:
+Mpact Games, LLC.
Team Structure
:
Matt Canei (Lead Dev, Creative/Art Director)
Ajani Thomas (Co-Founder/Lead Programmer)
Connor McCarthy (Co-Founder/Designer + UX)
We have 1 other platform programmer, 2 animators, 1 audio engineer, 1 level designer and 2 environment artists on the team as well.
Previous Work:
http://steam.playhanako.com
http://www.mattcanei.com
- Personal Portfolio - Worked on 6 titles as Env Art or Tech Art (Smite, Paladins, Global: Agenda, Tribes: Ascend, Killing Floor 2 and current working on Maneater)
Talent Required:
Gameplay Programmer (1)
We need one Gameplay Programmer to help us polish/fix bugs/get final features feeling great to transition from Early Access to Full Release in the next 6-12 months.
Experience with C++ and UE4
Have worked on a team-project/mod/indie game in the past
Able to work from technical design documents or simple designs
Experience debugging in UE4/VS
Exepreince improving/nativizing blueprints
Website:
http://playhanako.com
http://steam.playhanako.com
Contact:
E-mail:
matt@mpactgames.com
Twitter: @mattcanei
Payment:
We have post-launch royalty contracts offered to team members based on contributions, time with project and will work out something that works for you and us. It will be a percentage of net game income after debts/certain categories of expenses. The faster we can get to full release the faster we can get all of that ironed out. We are currently on about 20k wishlist's on Steam and have publishing opportunities.