Project Title:
Hanako: Honor & Blade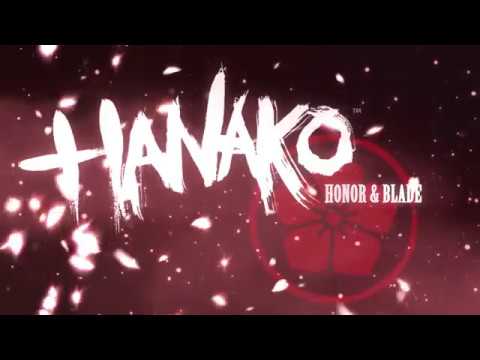 Description:
Travel through a beautiful, fictional rendition of the 16th century of Feudal Japan. Choose between four types of warriors as you learn to master intuitive, directionally-driven swordplay while also choosing unique abilities to ensure victory over your foes. Join your friends in an immersive multiplayer campaign across Japan in pursuit of either preserving the peace and honor of the Emperor or bringing on chaos and death by playing across four different game modes with different objectives and strategies. Whether you prefer the blade wielding Kenshi or Naginata Samurai, the range and precision of the Samurai Archer, or the deceptive Ninja, the options are vast and the battles fierce.
Includes:
Directional Combat
Multiple Abilities per Class
3 Character Classes w/ 4th on the way
Online Campaign "Tug of war" System
The full nearly decade long history of the project and the
deeply personal backstory here.
We also recently won Best Multiplayer 2017 Editor's Choice on IndieDb
Team Name:
+Mpact Games, LLC.
Team Leadership
:
Matt (Me)
Co-Founder/Lead Developer/Creative Director
Connor
Co-Founder/Co-Designer
Ajani
Co-Founder/Systems & AI Programming
Greg
Gameplay Programming
Derek
Animator
Lawrence
Audio Engineer
Previous Work:
N/A - first title.
I have shipped 5 AAA titles: Smite & Tribes: Ascend being the most popular.
Talent Required:
Level Designer(1)
Experience with Multiplayer Level Design Theory
Existing Portfolio of works on any indie/professional project
Experience using UE4 (esp. Landscape & BSP tools)
Programmer (Platform) (1)
Experience in C++ and UE4 Blueprints (UMG preferred too)
Experience with Xbox One/PS4 SDKs in UE4 (experience doing listen/dedicated servers for either preferred)
Experience with Steam SDK/API (leaderboards, achievements, steamworks preferred)
Website:
Hanako Official Site (
http://playhanako.com
)
Discord Channel (
http://discord.playhanako.com
)
Contact:
E-mail:
matt@mpactgames.com
Discord:
http://discord.playhanako.com
Payment:
Royalty contracts will be discussed and our pay structure since we are not a budgeted/funded company yet. We're working off past debts paid out of pocket from Early Access and hopefully get enough to do some marketing.