Shooter Buddies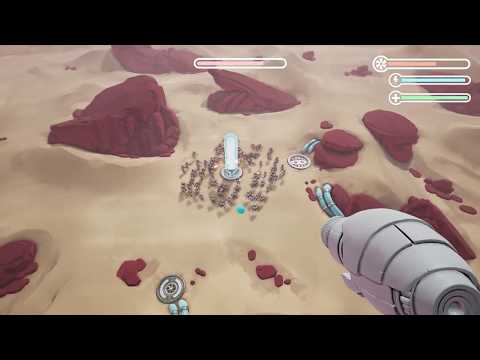 Description:
Shooter Buddies is a first person point defense game. Four players will team up online to defend your planet's core from invading robots! Produce weapons and spend energy to upgrade your gear as the onslaught intensifies. There are a multitude of enemy types including fodder, flyer, tank and support roles each possessing unique abilities.
Where we are:
Currently our art and sound for the base game is almost finished. There is still a lot of content that will be added in the near future.
Project started about a year ago and since then it grew nice and fast.
Right now we are looking for an animator that is willing to devote a good chunk of his time for working with us.
Our Team:
• Bradon Hernandez - Programmer (
Portfolio
)
• Enrique Ponce - Composer (
Portfolio
)
• Dawid Kubas - Artist (
Portfolio
)
Talent Required:
• 3D Animator
Experience with Unreal Engine's animation pipeline is a plus.
Animation reference
- here is a complete list of our characters and animations that we require.
The character design and abilities may change upon animator's request, we are open to ideas.
Contact:
contact@shooterbuddies.com
If you think you have what it takes drop us an email.
Please feel free to ask any questions.