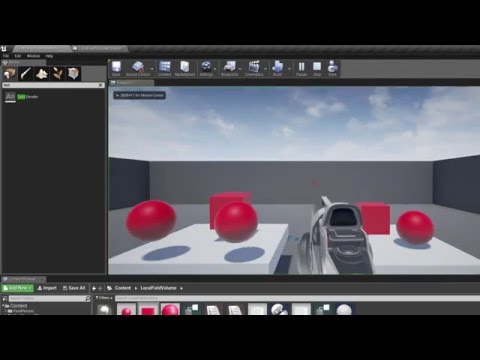 Greetings Community,
The video above very briefly shows what Local Field Volume is about. The left platform is contains no LFV, while the right one has an LFV and manages to keep the objects on it. You can also see that the character behavior is different on both platforms.
The short way to explain it is that it is a volume that tries to simulate the feeling of being inside another instance or level with local reference grid. The ball bouncing inside that volume should behave exactly like it would be bouncing on a flat immovable surface, independent of the volume movement.
This was initially supposed to be a marketplace submission but I changed my mind due to following reasons:
It needs a very specific PhysX substepping setup on project to work
I am a bit of a perfectionist and found some of the implementation a bit unsatisfactory for some marginal cases, therefore I did not consider fair to charge for it
I would like to contribute something to the community
It might serve as a semi-decent portfolio item
So please give it a shot and feel free to use it in your projects or as a learning material. I'll be happy to answer any questions you might have.
---
THIS SPACE WILL CONTAIN SOME INSTRUCTIONS AND TECHNICAL DESCRIPTION SOON
---
DOWNLOAD LINK
---