Whats up Unreal community, while I have been still working on
PROXY
, I wanted to see what other kind of mechanics I could come up with and improve on for a third person shooter. So in this process I went ahead and put together a number of videos on building a new third person shooter prototype that is multiplayer compatible, most likely this will be broken up in a series and the first part of getting the character up and running is pretty much done. I don't think I will be delving into creating a character from scratch but focus more on getting character mechanics working in conjunction with but there may be a little bit of brushing over custom character work but it might end up being brief due to the amount of resources that already exist on the web that go over how to do this process.
Hope you guys will find this useful and if you have any suggestions or ideas feel free to message or post a reply and if its possible I can see about how to build that into the character.


**POSTED - 01/24/2016**

Series 1 TPS Build

Latest Video:
TPS Build Part 17 -
Closing and Changes to Project File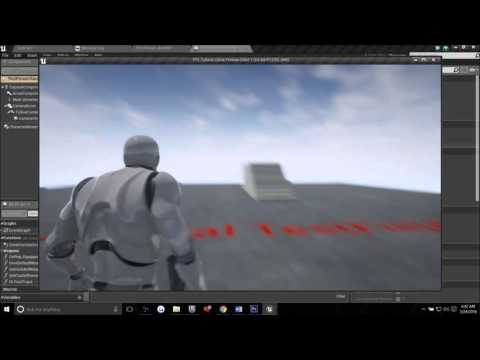 To Playlist (17 Videos)
Series 1 project file can be found here

Latest Video: TPS Weapon Build
Part 2 -
Re-weighting Weapon Mesh and Starting Weapon Master Material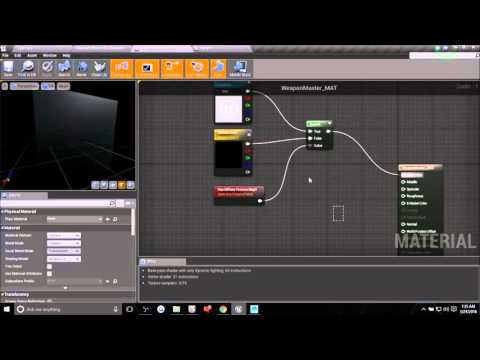 To Playlist (2 Videos)
Future Task List
(

Short Term)
Adding in a Enumeration for handling mode of animation
(Long Term)
Creating a BAT for launching the game for testing client/server

Additional animation modes (Neutral, Weapon Ready AKA alert state, Aiming Weapons, Cover)

Cover detection

Prompts for action (Take downs/Melee, environment interaction)

Weapon switching (this may be the start of a weapon system build)

Shooting projectiles from weapon actor

.....
I will try to keep a regular updated schedule as this series goes on, if there is anything that I may have doing incorrectly then please feel free to mention the correction as to what it was and Ill will do what I can to rectify that. The newest video upload will appear in beginning of this form post but when I update the forum post I will also include the video in the reply section as well so it will be just as easy to find the latest.

Thanks in advance and hope you guys find this information useful and looking forward to any feedback/information you guys can provide.

- Kyle D / EvilOverseer88