Hello everyone!
I made a system, that generates pipes using splines and construction script.
You can build it right inside viewport and do not have to open Blueprint and change anything. It also supports changing appearance of joints
not sure about naming of this
(base and bolts).
Here is the video demonstration: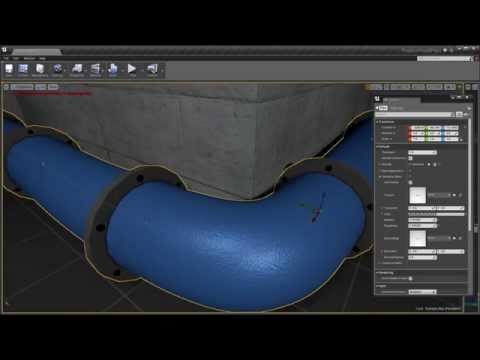 Fastener: 444 polys.
Pipe: 540 polys
UE version - 4.9
Download:
v1.8
-
https://mega.nz/#!qVpCFCDS!_H9waENV6...UNgHcnsc8Qq4OQ
v1.0 -
https://yadi.sk/d/MrRx3ySof9k5v
(UE4.6.1)
If someone want to donate a few $, send me a PM :3