Destructible How-To #6: Using "Impact Resistance" for better damage effects (ie. glass vs. concrete wall)
THIS WILL ONLY WORK WITH 4.8 OR LATER.
Overview:
This will cover a basic setup for using
Custom Impact Resistance
to make a destructible that can provide a low resistance to impact like Glass or one that provides more resistance to an impact, like a Concrete Wall.
Basic setup for LOW resistance
for the basic setup enable Custom Impact Resistance and set a low value. This can depend on some of the Impact Damage and Damage Spread settings as well, but for a basic example this will get you started.
Demonstration of LOW resistance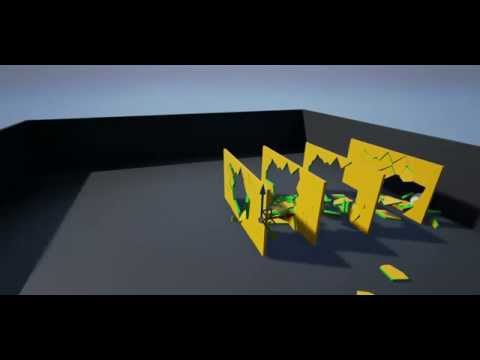 Basic Setup for HIGH resistance
Using High Resistance, the
Impact Damage
and
Damage Spread
play bigger roles in the look and feel of your destructible.
To find a good starting point for the High resistance, try setting a large value and working your way down to a lower one until you get something that looks OK.
At that point, Adjusting the Impact Damage and the Damage Spread can help refine this even further.
Demonstration of HIGH resistance